Odds are if you're reading this then you've typed the letters "IVF" into a search engine at some point. Your google search, while informative, will not compare to knowledge you will gain from attending my class. As a fertility doctor with over 12 years of experience, I would like to share everything that I have learned with you. 
I will teach you these 6 things in class:
1. How to learn about your fertility diagnosis before IVF so you can do what's in your control to improve your chances.
2. How to prepare for your IVF cycle including how to improve egg and sperm quality.
3. How to pick the best IVF option for you including whether a fresh or frozen transfer, with or without PGT, is right for you.
4. How to prepare for your embryo transfer.
5. What to do after a failed IVF cycle.
6. What to expect during pregnancy after an embryo transfer.
I want you to take this class so you can take what you've learned with you to your doctor no matter where you live. The time to ask questions and be prepared is now. I'm excited to see you soon! 
Once you've signed up for class, you'll have the opportunity to RSVP and attend a live call with me on one of the following days:
Monday, July 13 at 4pm PDT
Monday, August 10 at 4pm PDT
Monday, September 14 at 4pm PDT
Monday, October 12 at 4pm PDT
Monday, November 9 at 4pm PST
Monday, December 14 at 4pm PST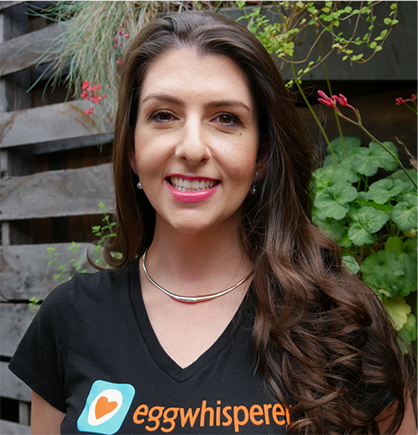 Hi, I'm Dr. Aimee!
I'm a Reproductive Endocrinologist and OB-GYN out of the San Francisco Bay Area. I'm excited to be teaching this class about my TUSHY Method, and delighted you're interested in learning more about your reproductive health.
You can find out more about me, or check out my Egg Whisperer Show at my website: https://draimee.org/